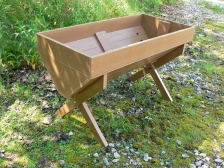 Cradle Bed - Planter - Recycled Plastic - Plastic Wood£279.00
A Cradle Raised Bed at a height that means you won't have to bend down to tend your plants, and made in British Recycled Plastic, a totally maintenance free material, synthetic wood or plastic wood that will never rot, and stay looking good for decades.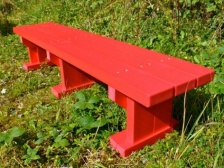 Derwent Junior Seat / Bench - Recycled Plastic WoodFrom: £189.00
A junior bench in maintenance free recycled plastic made to attract children using colour. A high-quality long-life product and a great investment. Will not rot, perfect for child friendly environments. Will still be there decades after all the wooden benches have rotted away.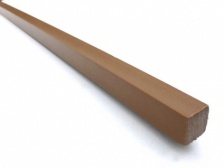 Door Trim Door Stop Recycled Plastic Wood 20 x 16mmFrom: £1.74
Available in Oak, Black, Mahogany, White, and lengths 1000mm - 2400mm. Splinter-free and Maintenance-free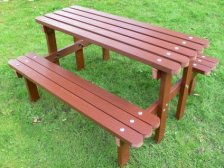 Junior Picnic Table Decking Style Recycled Plastic Wood£284.00
A decking style outdoor picnic table that looks and feels like wood, but will never rot, entertain mould, crack, warp or splinter. Felt tip will just wipe off the surface. There will be no recurring maintenance bills. Use for lunchtime or as outdoor classroom seating.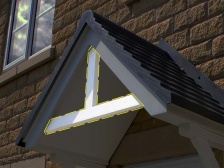 Pediment for Porch Canopy Plastic Wood Recycled Plastic£24.66
If you are tired of rotten wood try a recycled plastic pediment for your porch canopy instead. No painting, UV stable, Never rots. No cost of ownership.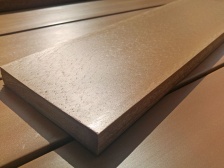 Recycled Plastic Wood - 120mm x 20mmFrom: £20.64
Ideal for raised beds, planters or any other general outdoor building application. Doesn't rot, crack, warp or splinter and doesn't absorb moisture. Appears as wood with all the advantages of plastic. Eliminates the cost of ownership.