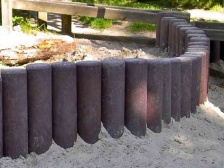 Recycled Mixed Plastic Palisade without Point 120mm diaFrom: £28.94
Available in two bespoke colours and 8 different lengths. 100% recycled plastic will not rot and will last for at least, 25 years.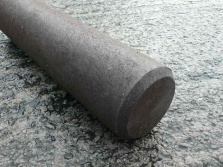 Recycled Mixed Plastic Hollow Palisade without Point 100mm diaFrom: £6.35
Kedel hollow recycled plastic palisades are available in brown or grey and 40, 60, 80 and 100cm lengths. A long life product with no replacement or maintenance needed.100% recycled and recyclable material. 25 years guarantee.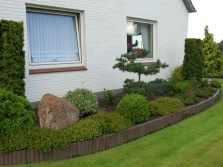 Recycled Mixed Plastic Ogee Interlocking Palisades | Hollow ProfileFrom: £2.86
Hollow Ogee Palisades in maintenance free recycled plastic, ideal for edging and garden terracing. Light and easy to handle and install (watch video) Available in Brown and Grey with Dia from 68mm to 200mm and various lengths up to 1000mm. Solid Palisades are also available with a greater range of lengths for more extensive hard landscaping.