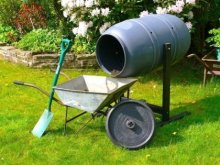 Compost Tumbler / Bin / Rotator - Recycled Plastic£90.42
A Rotating Compost Bin - 'The Compost Creator'
The Ultimate Compost Tumbler - Manufactured to a high standard. A really clever design.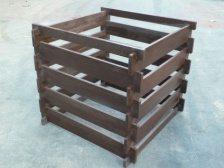 New Zealand Box Composter - Recycled Plastic£134.00
A well established design of composter known as the New Zealand Box Composter, but although the compost rots down nicely, the box never will as it is made from 100% recycled plastic. Never needs maintenance and unlikely to need replacing for decades.


The Borg Composter | Compost Bin | Recycled Plastic | ExpandableFrom: £79.17
This versatile composter is named after an alien race from Star Trek, as it looks a bit like their rectangular star ship. It has an expandable modular design. We deliver it flat packed, to keep the cost down, but it is very easy to assemble in a just few minutes. Manufactured from recycled plastic it will never rot, and nothing toxic can leach into your compost either.