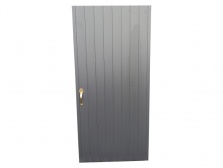 Back Gate Plastic Wood Recycled PlasticFrom: £219.00
25 Year Guarantee. Much stronger than wood and is available in 4 different colours.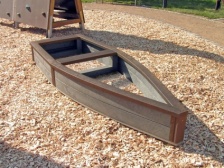 Children's Recycled Plastic Adventure Ship Sand Box / Raised BedFrom: £843.89
A simple robust adventure ship to stimulate creative role play. Add sand to use as a sand box or soil for a raised bed. Made from heavy duty recycled plastic this is a piece of outdoor play furniture that will never rot, and no splinters for little fingers. Perfect for nurseries and kindergartens. No maintenance needed.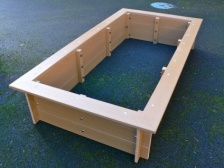 Delux Raised Bed with Seat Surround - British Recycled Plastic£449.99
An ideal raised bed for the outdoor classroom. Does not rot. Lasts a lifetime.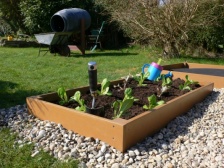 Plastic Wood Raised Bed Recycled PlasticFrom: £49.99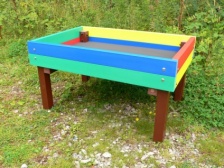 Rainbow Coloured Raised Planter Recycled Plastic Wood£439.00
A brightly coloured planter for young gardeners, at a sensible height for those with trouble bending but like to garden. Ideal for special needs - wheelchair height or just in case you prefer your garden a little bit higher. Made from plastic wood, but will never rot or need painting. UV protected colours to reduce fading in direct sunlight. Will still be looking good when all the wooden planters are long gone. Perfect for nurseries and early years education.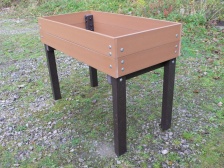 Rectangular Bed - Planter - Recycled Plastic - Plastic WoodFrom: £247.21
A planter bed/raised bed in two convenient heights that avoid bending to tend your plants. Made in plastic wood/synthetic wood that will never rot or need a lick of paint, is water and frost proof and stays looking its best, without maintenance, for decades.