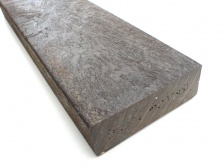 Recycled Mixed Plastic Lumber | 150 x 50 x 400mm Off-cuts | CLEARANCE£4.99
Tough, durable material. Impervious to water, frost, insects, fungi. Will not rot, crack or splinter and has a
25 Year Guarantee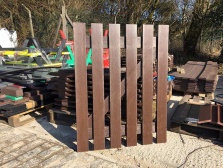 Recycled Mixed Plastic Picket Gates | Various SizesFrom: £62.50
Ready-made mixed plastic gates. Maintenance-free, eco-friendly and rot-proof. These gates are part of our CLEARANCE section. Once they're gone, they're gone!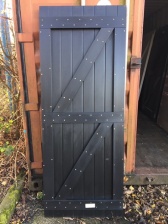 Recycled Plastic Back Gates - Various Sizes£150.00
A selection of pre-made Recycled Plastic Back Gates available in Black, White and Oak.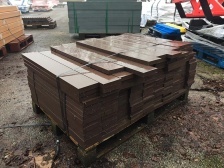 Recycled Plastic Profiles | 120 x 25mm | Off-cuts£2.77
120 x 75mm off-cuts available. Recycled Plastic profiles that do not rot, crack or splinter.