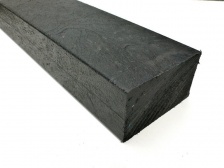 Recycled Plastic Lumber - Mixed Plastic - 100 x 60mmFrom: £34.59
Use this profile as robust studding instead of wood, or as a DPC at the base of wood studding in wet conditions or even under water. Also good for benches and picnic tables. Wherever it is used it will never rot or need surface treatments.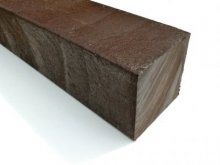 Recycled Mixed Plastic Square Post / Rail without Point 100 x 100mm | UltraFrom: £30.26
This recycled plastic post is ideal for maintenance free fencing, and applications where the extra strength and durability of the
Ultra® specification
is most suited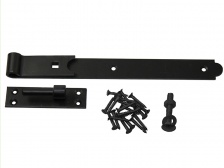 Single Straight Band & Hook HingesFrom: £9.46
Traditional hinge comprising of a hook for the frame or post and a band for the door or gate. Available in Epoxy Black or Galvanised finishes and sizes ranging from 10" to 18".
Brenton Padbolt | Gate BoltFrom: £3.88
This Brenton style Bolt is coated with epoxy black to produce a hard, chemical and solvent resistant finish that will withstand all weathers. The 8 inch x 1/2 inch steel bolt is ideal for gates of all kinds.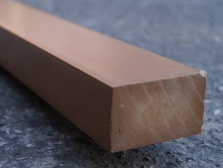 Recycled Plastic Wood | 38 x 22mm | Batten/Gate StopFrom: £2.92
A gate stop made from 100% recycled plastic - synthetic wood with the look and feel of wood but all the maintenance free properties of plastic. Available in 4 standard colours as well as bespoke colour requests. Bespoke colours same price as white.