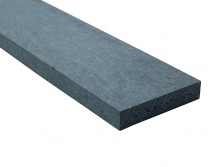 Recycled Mixed Plastic Board/Plank 100 x 20mmFrom: £5.60
Heavy duty, tough and sturdy. Great for fencing or any application requiring a strong, maintenance-free material with a wood-look. Available in Brown and Grey and no painting ever required.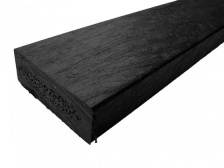 Recycled Mixed Plastic Boards 100 x 35 | Ultra£34.60
Often used for Fence Rails on Picket Fencing and Fence Panels. Extremely tough, maintenance free and with lower lifetime costs compared to wood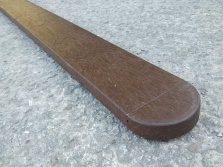 Recycled Mixed Plastic Fence Pale with Round Head 100 x 30From: £8.24
Availabe in Brown, Grey and Green, and in Various Sizes. Looks like Wood, behaves like Plastic. This is Wonderful Mainteancne-free Splinter-free Fencing profile.