Back Gate | Plastic Wood| Recycled PlasticFrom: £152.50
Recycled Plastic Back Gate. Will not rot, requires zero maintenance and has a 25 Year Guarantee. Much stronger than wood and is available in 4 different colours.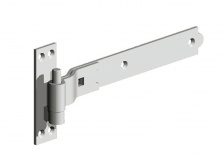 Band & Hook Hinge Kit | CrankedFrom: £19.00
Large Cranked Hinge Kits for Gates and Doors.


Brenton Padbolt | Gate BoltFrom: £3.88
This Brenton style Bolt is coated with epoxy black to produce a hard, chemical and solvent resistant finish that will withstand all weathers. The 8 inch x 1/2 inch steel bolt is ideal for gates of all kinds.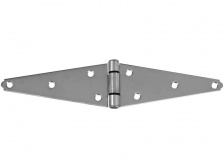 Butterfly Hinge for Bi-fold GatesFrom: £10.12
Ideal for bi-fold gates on domestic and commercial properties.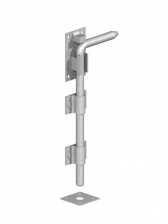 Garage Drop BoltFrom: £9.89
18" Garage Drop Bolt for secure locking and prevention of movement from post or gate. Ideal for entrance gates to driveways and car parks for both domestic and commercial properties.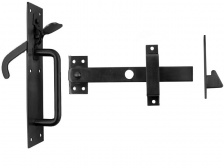 Suffolk Gate Latch£15.05
Ideal for back gates and side gates. Available in Galvanised & Black Epoxy coatings.