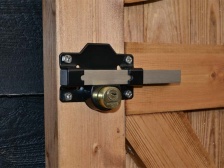 Premium RIMLOCK Double Locking Bolt£60.63
Simple, reliable stainless steel lock for gates and doors.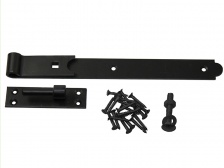 Single Straight Band & Hook HingesFrom: £9.46
Traditional hinge comprising of a hook for the frame or post and a band for the door or gate. Available in Epoxy Black or Galvanised finishes and sizes ranging from 10" to 18".


Brenton Padbolt | Gate BoltFrom: £3.88
This Brenton style Bolt is coated with epoxy black to produce a hard, chemical and solvent resistant finish that will withstand all weathers. The 8 inch x 1/2 inch steel bolt is ideal for gates of all kinds.