Brenton Padbolt Gate BoltFrom: £5.12
This Brenton style Bolt is coated with epoxy black to produce a hard, chemical and solvent resistant finish that will withstand all weathers. The 8 inch x 1/2 inch steel bolt is ideal for gates of all kinds.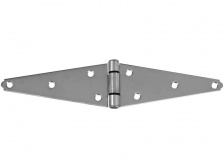 Butterfly Hinge for Bi-fold GatesFrom: £13.35
Ideal for bi-fold gates on domestic and commercial properties.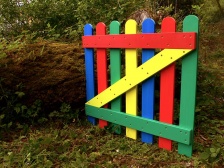 Multicoloured Plastic Wood Picket Gate Recycled PlasticFrom: £177.44
Multicoloured Coloured Gate to match our Multicoloured Plastic Wood Fencing. Constructed using matching flat or round top pales and Z frame back. Never rots and never needs paint. UV stable colours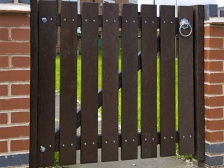 Recycled Mixed Plastic Picket GateFrom: £215.00
Recycled Mixed Plastic Gate. Available in Black or Brown and a variety of sizes. Does not rot or splinter. No maintenance and completely eco-friendly.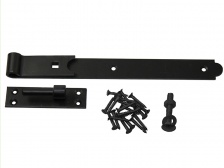 Single Straight Band & Hook HingesFrom: £10.55
Traditional hinge comprising of a hook for the frame or post and a band for the door or gate. Available in Epoxy Black or Galvanised finishes and sizes ranging from 10" to 18".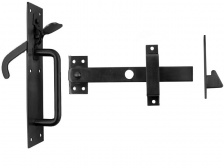 Suffolk Gate Latch£16.56
Ideal for back gates and side gates. Available in Galvanised & Black Epoxy coatings.