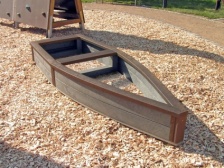 Children's Recycled Plastic Adventure Ship Sand Box / Raised BedFrom: £843.89
A simple robust adventure ship to stimulate creative role play. Add sand to use as a sand box or soil for a raised bed. Made from heavy duty recycled plastic this is a piece of outdoor play furniture that will never rot, and no splinters for little fingers. Perfect for nurseries and kindergartens. No maintenance needed.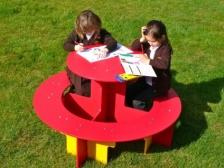 Children's Round Recycled Plastic Picnic Table - Rainbow Range£381.00
A simple to assemble Circular Children's Picnic Bench made from HDPE 80% recycled and 100% recyclable in Red/yellow or Blue/Yellow. Hygienic and easy to wipe clean - Zero maintenance. For all year round outdoor use.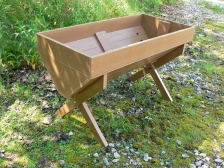 Cradle Bed - Planter - Recycled Plastic - Plastic Wood£279.00
A Cradle Raised Bed at a height that means you won't have to bend down to tend your plants, and made in British Recycled Plastic, a totally maintenance free material, synthetic wood or plastic wood that will never rot, and stay looking good for decades.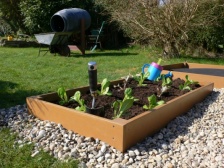 Plastic Wood Raised Bed Recycled PlasticFrom: £49.99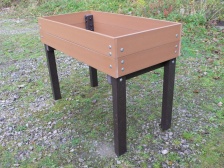 Rectangular Bed - Planter - Recycled Plastic - Plastic WoodFrom: £247.21
A planter bed/raised bed in two convenient heights that avoid bending to tend your plants. Made in plastic wood/synthetic wood that will never rot or need a lick of paint, is water and frost proof and stays looking its best, without maintenance, for decades.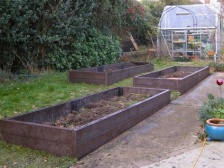 recycled mixed plastic raised bedsFrom: £194.00
Robust Recycled Mixed Plastic Raised Bed in Black or Nut Brown. Widely used in community allotments and educational institutions nationwide. A long life product with no maintenance headaches. Does not rot. Available in 3 sizes and three heights.