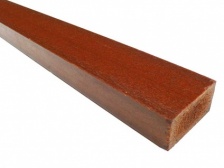 Plastic Wood Synthetic Wood Recycled Plastic 50 x 25mmFrom: £5.86
Idea for bench slats and various other applications that require rot free replacement for wood but retaining the aesthetics of wood.
Note that as bench slats, as is the case with wooden equivalents, we recommend this profile only be used with a central metal strip connecting and reinforcing all the slats to distribute weight evenly.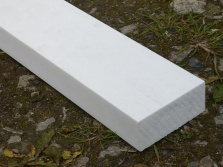 Plastic Wood Synthetic Wood Recycled Plastic 60 x 30mmFrom: £8.53
Available in White, Oak, Red, Mahogany, Black Walnut, Anthracite Grey and Lengths 1m - 3m. Long Lasting and Waterproof. Ideal bench Slat.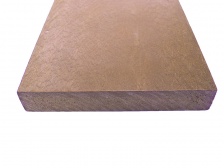 Recycled Plastic Wood - Synthetic Wood - 100 x 20mmFrom: £19.96
Available in Oak, Black, Mahogany and White, and Lengths 2m - 3.6m. Waterproof and Durable.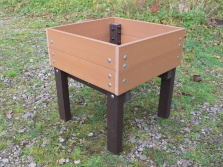 Square Bed - Planter - Recycled Plastic - Plastic WoodFrom: £170.53
A square raised bed/planter in two convenient heights that avoid the need to bend to tend them. Made in recycled plastic which is UV protected against fading and uses a plastic wood, or synthetic wood that is often mistaken for the real thing. Will last generations without maintenance or painting. Will not degrade or rot, so always looks its best.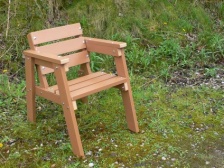 Thames Chair - recycled plastic wood£199.00
A Recycled Plastic Wood Garden or Patio Chair that will not rot. Leave safely outside all the year round. The colour is UV protected and embedded in the plastic. Manufactured out of crushed CD cases recycled from the music and entertainment industries.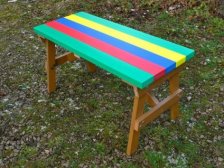 Thames Child's Multicoloured Outdoor Garden Table - Recycled Plastic£179.00
Children's version of our
Thames Garden Table
in Recycled Plastic Wood. Will never rot. UV protected to highest level against fading. Does not warp, crack or splinter. Buy matching
Kids Thames Chair
s.