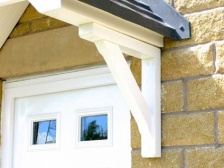 Pair of Recycled Plastic Porch Gallows Brackets Synthetic WoodFrom: £27.90
Porch and Canopy Gallows brackets in recycled plastic do not rot and never need painting. Get the traditional look and feel of wood but with all the advantages of plastic. Sold in pairs. Standard white, but bespoke colours on request.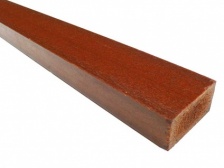 Plastic Wood Synthetic Wood Recycled Plastic 50 x 25mmFrom: £5.86
Idea for bench slats and various other applications that require rot free replacement for wood but retaining the aesthetics of wood.
Note that as bench slats, as is the case with wooden equivalents, we recommend this profile only be used with a central metal strip connecting and reinforcing all the slats to distribute weight evenly.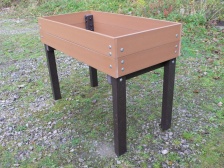 Rectangular Bed - Planter - Recycled Plastic - Plastic WoodFrom: £247.21
A planter bed/raised bed in two convenient heights that avoid bending to tend your plants. Made in plastic wood/synthetic wood that will never rot or need a lick of paint, is water and frost proof and stays looking its best, without maintenance, for decades.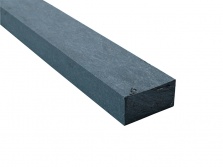 Recycled Mixed Plastic Boards 60 x 30mm£10.84
Maintenance-free, Cost-effective and Eco-friendly. Ideal for any application that requires strength, rigidity and versatillity.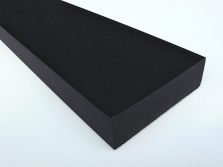 Recycled Plastic Wood - 100 x 30mmFrom: £29.84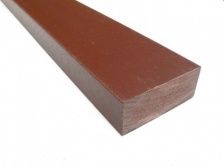 Recycled Plastic Wood - 100 x 40mmFrom: £36.04
Recycled Plastic Wood 100 x 40mm can be used like 100 x 30 for window sill construction, door frames, picnic tables, benches, bearers and runners. Avoid maintenance in all building and construction applications that need the look and feel of wood without the rot. Available in many colours and finishes. High level of UV protection against fading.