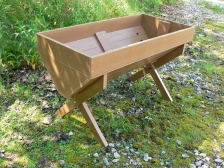 Cradle Bed - Planter - Recycled Plastic - Plastic Wood£279.00
A Cradle Raised Bed at a height that means you won't have to bend down to tend your plants, and made in British Recycled Plastic, a totally maintenance free material, synthetic wood or plastic wood that will never rot, and stay looking good for decades.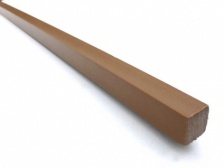 Door Trim Door Stop Recycled Plastic Wood 20 x 16mmFrom: £1.74
Available in Oak, Black, Mahogany, White, and lengths 1000mm - 2400mm. Splinter-free and Maintenance-free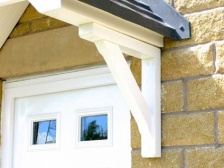 Pair of Recycled Plastic Porch Gallows Brackets Synthetic WoodFrom: £27.90
Porch and Canopy Gallows brackets in recycled plastic do not rot and never need painting. Get the traditional look and feel of wood but with all the advantages of plastic. Sold in pairs. Standard white, but bespoke colours on request.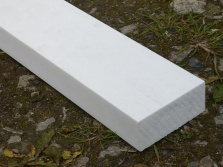 Plastic Wood Synthetic Wood Recycled Plastic 60 x 30mmFrom: £8.53
Available in White, Oak, Red, Mahogany, Black Walnut, Anthracite Grey and Lengths 1m - 3m. Long Lasting and Waterproof. Ideal bench Slat.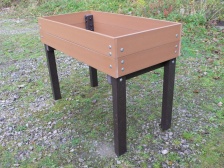 Rectangular Bed - Planter - Recycled Plastic - Plastic WoodFrom: £247.21
A planter bed/raised bed in two convenient heights that avoid bending to tend your plants. Made in plastic wood/synthetic wood that will never rot or need a lick of paint, is water and frost proof and stays looking its best, without maintenance, for decades.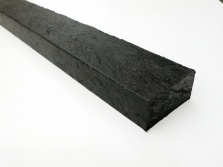 Recycled Plastic Lumber Mixed Plastic Batten - 50 x 25mmFrom: £5.78
Made from 100% recycled plastic these battens will outlast us all. Widely used for studding under cladding and many other battening applications.