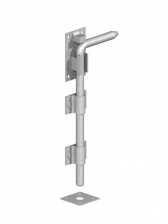 Garage Drop BoltFrom: £13.06
18" Garage Drop Bolt for secure locking and prevention of movement from post or gate. Ideal for entrance gates to driveways and car parks for both domestic and commercial properties.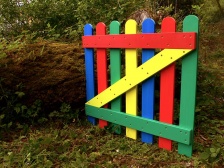 Multicoloured Plastic Wood Picket Gate Recycled PlasticFrom: £177.44
Multicoloured Coloured Gate to match our Multicoloured Plastic Wood Fencing. Constructed using matching flat or round top pales and Z frame back. Never rots and never needs paint. UV stable colours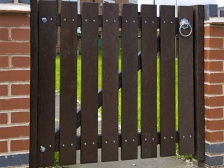 Recycled Mixed Plastic Picket GateFrom: £215.00
Recycled Mixed Plastic Gate. Available in Black or Brown and a variety of sizes. Does not rot or splinter. No maintenance and completely eco-friendly.