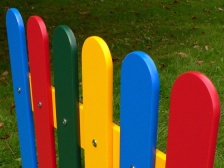 Multicoloured Recycled Plastic (HDPE) Fence Pales - Round TopFrom: £16.86
Durable Multicoloured Fence Pales that will last for decades made from Recycled Plastic (HDPE) that does not rot. Use this to build fencing for early years, nurseries and schools in bright primary colours. Use with 100 x 100mm posts and 100 x 35mm rails. Graffiti easily removed with WD40 and ultra fine wire wool. UV stable colours to reduce fading. Rounded tops designed to ROSPA guidelines.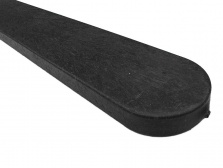 Recycled Mixed Plastic FENCING PALES 100 x 25 Round HeadFrom: £10.81
British Recycled Mixed Plastic Round Top Fence Pales 100 x 25mm with round top will last for decades with no maintenance.
(
See WRAP Cost Comparison Study
)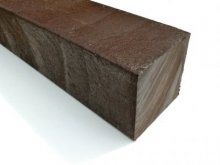 Recycled Mixed Plastic Square Post / Rail without Point 100 x 100mm UltraFrom: £37.42
This recycled plastic post is ideal for maintenance free fencing, and applications where the extra strength and durability of the
Ultra® specification
is most suited