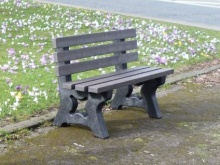 Irwell 2 seater recycled plastic garden bench£345.17
The Irwell 2 seater Bench is the smallest of our Irwell Range but just as tough and maintenance free as the 3 seater and 4 seater versions. Just fits neatly into a smaller space.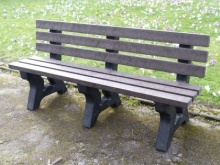 Irwell 4 seater recycled plastic garden bench£472.33
The 4 seater Irwell bench named after the river Irwell. Built to last and with a more ornate, stylish foot. Maintenance free.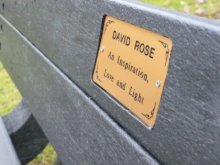 Remembrance Plaque - Memorial Plaque - Sponsors Plaque£44.00
All our products can have one of these brass effect memorial plaques with up to 35 words. A great way to honour or remember someone special. The brass effect is embedded in the plastic plaque and is less prone to tarnishing. Cost includes cutting of a neat rebate to fit your plaque in your outdoor furniture during manufacture.