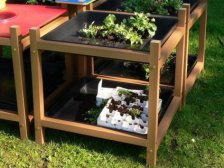 Children's Gardening / Exploration Table - Recycled Plastic£149.00
Modular exploration table for gardening, sand and water play. The recycled plastic frame will wipe clean and does not rot or attract mould. Trays are removable. Perfect for Indoor or Outdoor Classrooms, Nurseries and Playgroups. Can be left outside all year round.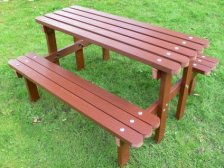 Junior Picnic Table Decking Style Recycled Plastic Wood£284.00
A decking style outdoor picnic table that looks and feels like wood, but will never rot, entertain mould, crack, warp or splinter. Felt tip will just wipe off the surface. There will be no recurring maintenance bills. Use for lunchtime or as outdoor classroom seating.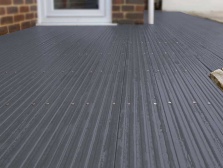 Plastic Wood Decking 120 x 20mm x 3m£32.74
Never needs painting and no maintenance required. Will last for decades with no loss in appearance.