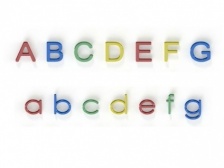 Alphabet (H)400mm - Upper and Lowercase Letters - Recycled Plastic HDPEFrom: £131.55
These HDPE 400mm high 6mm thick letters are tough long life products that will not rot or fade whether used indoors or outdoors. 4 colours randomly assigned - yellow, red, green and blue they can be attached to walls or fencing all the year round or left loose for children to play with a break times.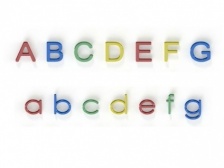 Alphabet (H)600mm - Upper and Lowercase Letters - Recycled Plastic HDPEFrom: £196.37
These Large 600mm high upper and lowercase letters are made from 6mm thick HDPE sheet (high density polyethylene) and will not rot or fade in the sun. They can therefore be used indoors or outdoors in all weathers. Leave them permanently fixed to walls or fences use loose to create words for teaching. Random colours - bright red, blue, green and yellow.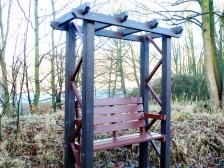 Arbor with Bench - Recycled Plastic£779.21
A simple Arbour complete with seat for two - recycled plastic throughout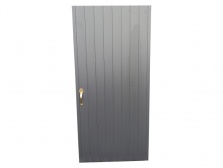 Back Gate Plastic Wood Recycled PlasticFrom: £219.00
25 Year Guarantee. Much stronger than wood and is available in 4 different colours.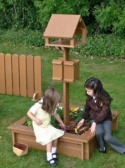 Beastie Box Recycled Plastic£559.00
This (recycled) Plastic Wood Beastie Box was design especially for the KS1/2 Mini Beastie Education Project for schools and nurseries. It combines a Raised bed with seat surround for outdoor lessons, an Insect Box, Bird Box, Solitary Bee Box and Butterfly Box all in one unit. It will never rot, graffiti is easy to remove with very fine wire wool and WD40 and it looks good without maintenance or paint for decades.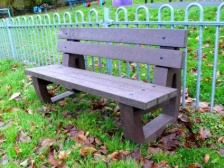 Bradley Garden / Park Bench - Recycled Plastic£448.00
This recycled plastic garden or park bench is extremely robust and no lightweight, so it won't blow away or be carried off. One of our Directors tried to lift one and thought it was bolted down. It will never rot or need annual maintenance of any kind. Remove graffiti with normal household cleaners or WD40.