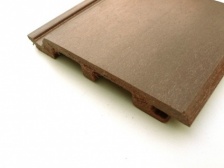 Recycled Plastic V-CladdingFrom: £9.26
Open V-Cladding in Recycled Plastic Wood contains no wood and can never rot. Maintenance-free cladding requiring no painting or toxic preservatives.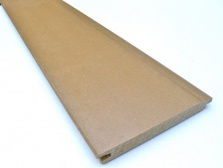 Recycled Plastic Wood - Synthetic Wood - T&G - 125 x 15mmFrom: £14.74
Synthetic Wood Tongue and Groove 125 x 15mm looks like wood but will never rot or need paint. The UV stable colour is embedded in the plastic and will never peel or flake. Does not warp, crack or splinter and will outlast any wooden board by decades and look good the whole time. Use for cladding sheds or as an inset for metal framed gates. Made from recycled CD cases and old coat hangers this is a low carbon, no maintenance product, with no ongoing costs beyond the initial installation.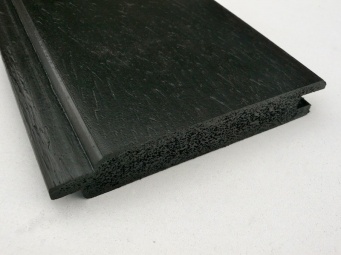 Recycled Plastic Wood - Synthetic Wood - T&G - (W)100 x (D)18mmFrom: £13.06
These Synthetic Wood Tongue and Groove 100x18mm boards come in various colours such black, light oak, mahogany, cedar, white, pebble grey and anthracite grey. And have the highest level of UV protection. Great for gates and gate inserts.