Lancashire based Kedel Limited Win
MRW National Recycling Award.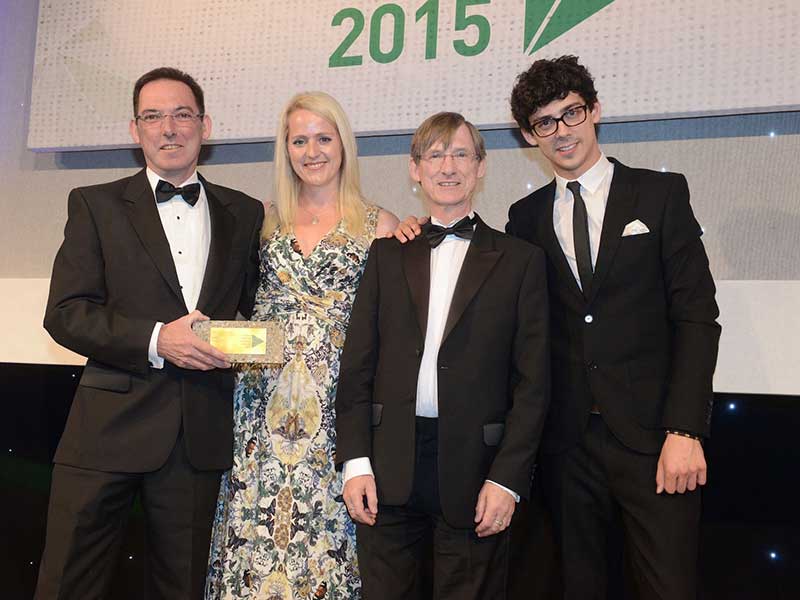 Kedel Limited, founded by three Bolton brothers in 2010, won in the 'Best Recycled Product' category, and was praised by the expert judging panel both for the versatility of their Polystyrene Wood product as well as the wide range uses they have found for it.
(Kedel's Plastic Wood, What is it? - VIDEO)
"We were thrilled to receive this reward recognising the sustained hard work, creativity and ingenuity of our staff over the last 5 years, and to be continuing the innovation of the industrial revolution born in Lancashire with a recycling revolution," said Dermot Walch, Kedel's Managing Director.
"Using our award winning plastic wood we have manufactured maintenance-free long life products like multicoloured fencing, picnic tables and play equipment for schools as well as cladding, decking, tongue and groove and other profiles for the construction industry, keeping many tonnes of waste plastic out of landfill and incinerators."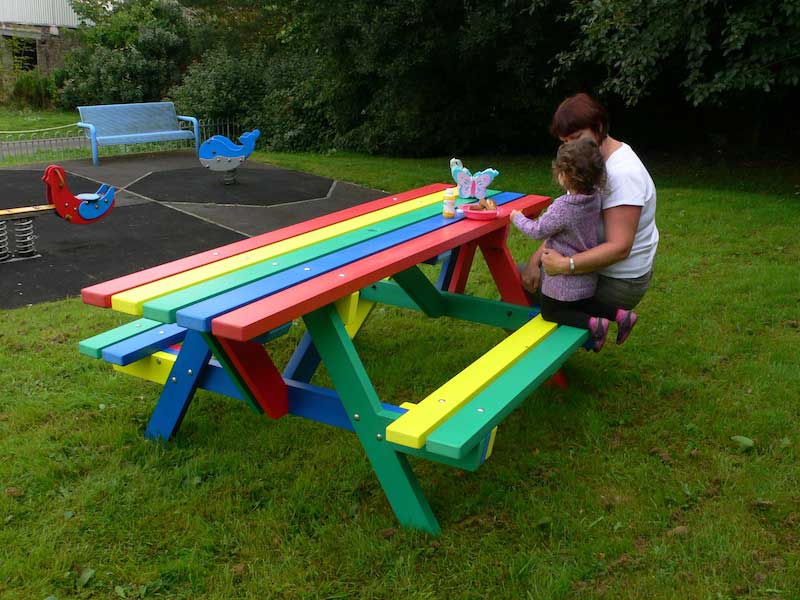 The results of the National Recycling Awards 2015 were revealed on 1st July at the prestigious London Hilton, Park Lane, where the key players in the industry came together for a night of recognition and celebration of the sector's achievements.
"We were looking for gems in the recycled product category that showed innovation, versatility and creative application. Kedel's Plastic Wood excelled in all these areas, and this award is a well deserved accolade to their ingenuity and inventiveness.
"In particular we appreciated the fact that Kedel not only manufacture the plastic wood from crushed CD cases, but also combine it with other recycled plastic materials to make a range of products that appeal to many market sectors from retail and education to the construction industry, " explained Dr Jane Beasley, one of the judges of the 'Best Recycled Product' award category.
With 16 targeted categories, the awards cover every aspect of waste management and recycling from Best Recycled Product to Efficiency Initiative of the Year.
The National Recycling Awards 2015 recognise and highlight the excellence and innovation present throughout the recycling and resource management sector today. These are the awards companies aspire to win, judged by their peers from across the industry.
Robin Latchem, editor of Materials Recycling World, said:
"We were proud to highlight the excellent winners on the night who, together, show how innovative and forward-thinking our industry is. These examples of best practice are a beacon to others who are increasingly realising they have to be smarter in terms of recycling, waste reduction and resource efficiency. And it was clear everyone had a great time."
Stand-up comedian and former co-host of the Xtra Factor Matt Richardson was the host for the evening and shared his energy and charm with all who attended.
Notes
The MRW National Recycling Awards 2015 is organised by Materials Recycling World, part of EMAP. For more information about Materials Recycling World, see www.mrw.co.uk
About Materials Recycling World
Materials Recycling World is the leading recycling and waste management publication with over 20,000 readers each week. Since 1912, MRW has been providing essential information on the recycling and waste management sector and its stakeholders through recycling and waste management news, key market reports, data and trends from across the industry. Read by everyone in the recycling and waste management market, as well as those looking to invest in the sector.
About EMAP
EMAP is a content, subscription & networking business. We connect influential people & organisations to a high-value network of decision-makers, data and ideas through our industry-leading portfolio of brands including Drapers, Retail Week, Health Service Journal, MEED and Architects' Journal www.emap.com
Award for Best Recycled Product Presented by Dr Jane Beasley
Dr Jane Beasley is the Director of Beasley Associates Ltd, a waste and resource management consultancy, working mainly with local government across the UK, national and regional organisations and the private sector.
Dr Beasley is experienced in a wide range of issues including waste partnership development and joint working, identification and delivery of efficiency saving opportunities, strategic waste management and policy development, waste and resource management research, options appraisals, stakeholder engagement, and communications.
Previously Jane was a Director of BeEnvironmental Ltd - a waste consultancy - before branching out on her own.
Prior to this Jane joined the Chartered Institution of Wastes Management as their Communications Manager, responsible for their external affairs and was their spokesperson on all waste technical and policy issues. She represented the Institution at the highest level and was seconded for a year to the Cabinet Office (Prime Minister's Strategy Unit) to provide specialist waste advice.
Jane was also invited by the Environment Minister to be a member of the Legacy Fund Independent Assessment Panel with responsibilities for application assessment and funding decisions to the value of approximately £20 million.
She has a strong academic background with a PhD in waste management and was the Course Manager of the MSc in Waste Management at the University of Luton. She also served as a Visiting Professor at the University of Northampton 2004 – 2007, specialising in waste management strategy and policy.
Dr Beasley is a Chartered Waste Manager, a member of CIWM's NE Centre Council and was recipient of the CIWM James Jackson Award in 2012.
About Kedel Limited
Kedel Limited came to life in January 2010 supported by a £2500 grant from Pendle Council and began making gardening products from British Recycled Plastics. However they soon progressed into manufacture of their own plastic wood made from crushed CD cases, contact lense cases and old coat hangers. Their synthetic wood, that won the 'Best Recycled Product Award, has the true feel and look of wood, but without the maintenance problems.
The company is a genuine family business founded by three Bolton brothers, Kieran, Dermot and Lewis Walch, who came together with an array of skills and experiences, and a passion for design, recycling and the environment. The name Kedel was derived from their first names.
Kedel specialises in the use of waste plastics to make affordable long lasting, no maintenance products to replace traditional building and construction materials.
Recycling and sustainability are at the heart of the business. Kedel are striving to achieve a product and company balance between the environment, profitability, our employees and the wider community.
Kedel designs and manufactures all its products at its headquarters at Daisy Mill, Colne, Lancashire, and has a policy of sourcing 95% of its raw materials within a 50 mile radius of their works.
3D design software is used for both rendering new products and producing furniture on state of the art CNC (computer numeric control) machinery. Kedel also manufactures custom pieces for exclusive design projects, and are looking to collaborate with both architects and other designers.
As well as producing exclusive ranges, Kedel also design and manufacture ranges of outdoor street and park furniture for local authorities, housing associations and the gardens of the UK including fencing, gates, cladding, benches, picnic tables and outdoor play equipment for schools and nurseries.
In addition to direct consumer sales through their websites and via exclusive retail outlets and independent retailers around the North West, Kedel works with commercial designers and architects supplying furniture, fencing, ground reinforcement solutions and industrial accessories to projects in both public and private settings.
Websites: www.kedel.co.uk, www.kedeleducation.co.uk, www.kedetrade.co.uk
For further details please contact Dermot Walch on 07913 862748 or email.