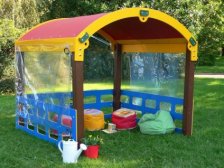 Children's Play House (Curved roof) Play Den Recycled Plastic£1,126.33
A beautiful, brightly coloured, Children's Play Den with fully covered roof, and holes for fixing various types of plastic or cloth side curtains to keep out the wind (curtains not included). A very solid build made from recycled and recyclable plastic. Nickel plated fixings which do not rust and nothing in the den can rot. Maintenance free. Can be left out in all weathers. UV protected colours to reduce fading in direct sunlight.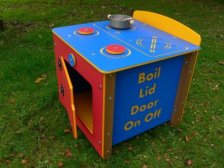 Kitchenphonics Play Kitchen Cooker Unit - Recycled Plastic£261.95
This Outdoor or Indoor Play Cooker contains realistic features and like all our Kitchenphonics range has 8 kitchen, in this case cooker, related words etched onto its side panels. Designed to stimulate role play and can also be used as a Phonics teaching aid.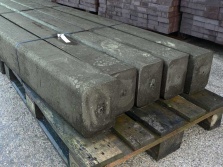 Recycled Mixed Plastic Beam Sleeper - 210 x 155From: £156.46
Available in Grey and Brown, and Length 2.25m. Heavy-duty and Very Tough.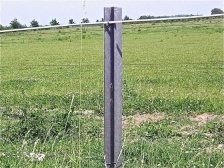 Recycled Mixed Plastic Cross Post with Point 70 x 70mmFrom: £6.48
Recycled plastic cross post with point for easy installation. Once it's in, you can forget about maintenance schedules, as they will never be needed. These posts do not rot and need no special treatments. Cuts maintenance bills and saves you time, effort and money.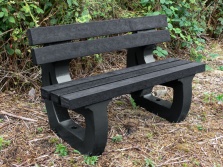 Recycled Plastic Garden Bench 2 Seater Colne by Kedel£376.00
Same style, look, comfort and longevity as the 3 and 4 seater Colne benches, only in a more modest size.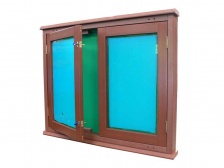 Recycled Plastic Information/Notice Stand Two Door£524.56
Keep important documents, information notes and event posters safe and secure in our Recycled Plastic Two Door Information Stand. Maintenance-free and 25 Year Guarantee.