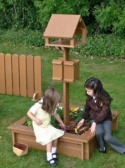 Beastie Box Recycled Plastic£559.00
This (recycled) Plastic Wood Beastie Box was design especially for the KS1/2 Mini Beastie Education Project for schools and nurseries. It combines a Raised bed with seat surround for outdoor lessons, an Insect Box, Bird Box, Solitary Bee Box and Butterfly Box all in one unit. It will never rot, graffiti is easy to remove with very fine wire wool and WD40 and it looks good without maintenance or paint for decades.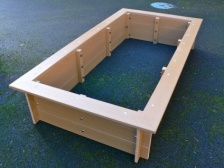 Delux Raised Bed with Seat Surround - British Recycled Plastic£449.99
An ideal raised bed for the outdoor classroom. Does not rot. Lasts a lifetime.


Kids Play Barn 100% Recycled Plastic£521.06
A beautiful brightly coloured Play Den or Play Barn, made in recycled plastic for outdoor as well as indoor use. Comes flat packed with instructions for easy assembly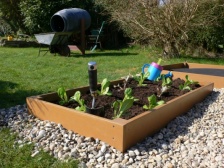 Plastic Wood Raised Bed Recycled PlasticFrom: £49.99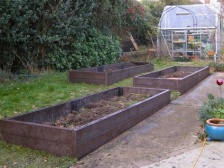 recycled mixed plastic raised bedsFrom: £194.00
Robust Recycled Mixed Plastic Raised Bed in Black or Nut Brown. Widely used in community allotments and educational institutions nationwide. A long life product with no maintenance headaches. Does not rot. Available in 3 sizes and three heights.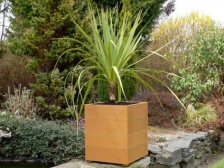 Recycled Plastic Garden Planter (Outdoor Planter)From: £99.00
Stylish Garden Planter,
Made from British Recycled Plastic.
Manufactured to a high standard