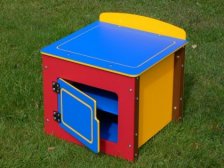 Children's Play Fridge - Single Kitchen Unit - Multicoloured Recycled Plastic£175.23
Children's Play Fridge - A Single Kitchen Unit from a set of 4 in brightly coloured recycled plastic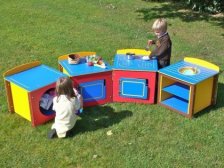 Children's Play Kitchen - Single Units - Complete Set of 4 - Multicoloured Recycled Plastic£719.18
A Complete Children's Play Kitchen - Complete Set of 4 units - Washing Machine, Sink Unit, Fridge and 4 ring Cooker - for Indoor or Outdoor use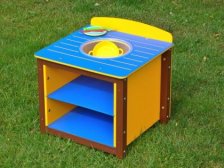 Children's Play Sink - Single Kitchen Unit in Multicoloured Recycled Plastic£188.13
Children's Play Sink Unit, part of a collection of 4 matching Recycled Plastic Kitchen Units in bright colours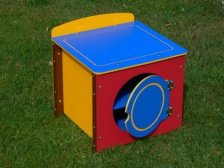 Children's Play Washing Machine - Single Kitchen Unit - Multicoloured Recycled Plastic£175.23
This Recycled Plastic Children's Play Washing Machine single unit will not rot or warp. Can be easily cleaned. Very Colourful.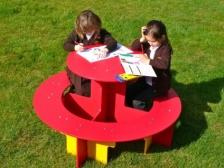 Children's Round Recycled Plastic Picnic Table - Rainbow Range£324.00
A simple to assemble Circular Children's Picnic Bench made from HDPE 80% recycled and 100% recyclable in Red/yellow or Blue/Yellow. Hygienic and easy to wipe clean - Zero maintenance. For all year round outdoor use.


Kedel Rainbow FenceFrom: £133.30
Beautiful portable fence in bright rainbow of colours perfect for organising the teaching area. Indoor or outdoor use. Does not rot.