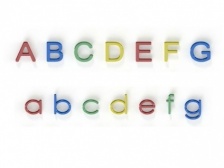 Alphabet (H)400mm - Upper and Lowercase Letters - Recycled Plastic HDPEFrom: £131.55
These HDPE 400mm high 6mm thick letters are tough long life products that will not rot or fade whether used indoors or outdoors. 4 colours randomly assigned - yellow, red, green and blue they can be attached to walls or fencing all the year round or left loose for children to play with a break times.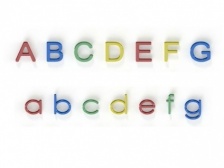 Alphabet (H)600mm - Upper and Lowercase Letters - Recycled Plastic HDPEFrom: £196.37
These Large 600mm high upper and lowercase letters are made from 6mm thick HDPE sheet (high density polyethylene) and will not rot or fade in the sun. They can therefore be used indoors or outdoors in all weathers. Leave them permanently fixed to walls or fences use loose to create words for teaching. Random colours - bright red, blue, green and yellow.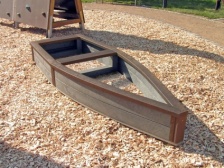 Children's Recycled Plastic Adventure Ship Sand Box / Raised BedFrom: £843.89
A simple robust adventure ship to stimulate creative role play. Add sand to use as a sand box or soil for a raised bed. Made from heavy duty recycled plastic this is a piece of outdoor play furniture that will never rot, and no splinters for little fingers. Perfect for nurseries and kindergartens. No maintenance needed.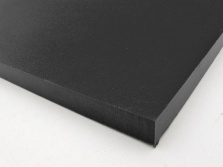 HDPE sheet Recycled Plastic Black 10mm thick£245.20
HDPE sheet 80-100% recycled plastic material. Available in Black as full sheets 3000 x 1500 x 10mm.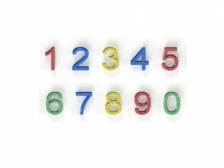 Numbers 0 - 9 in Recycled Plastic HDPEFrom: £108.41
Cut from 6mm thick brightly coloured HDPE sheets these figures are weather proof and UV stable. Suitable for indoor or outdoor use and can be attached permanently to walls or fencing all the year round. Colours are random but include solid red, blue, green and yellow. Available as 600mm or 300mm high to match letters.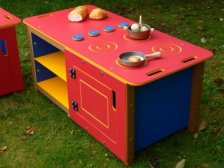 Outdoor Kitchen Play Cooker / Oven Unit Double size Recycled Plastic HDPE£534.60
A beautifully designed double width play cooker kitchen unit. UV Protected against fading. Wheels at one end and handles for portability. Recycled and recyclable plastic HDPE that will never rot or need recurrent maintenance. Easy to clean with normal household cleaning materials.