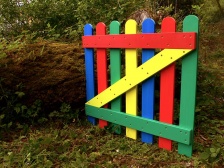 Multicoloured Plastic Wood Picket Gate Recycled PlasticFrom: £177.44
Multicoloured Coloured Gate to match our Multicoloured Plastic Wood Fencing. Constructed using matching flat or round top pales and Z frame back. Never rots and never needs paint. UV stable colours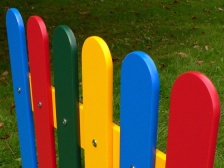 Multicoloured Recycled Plastic (HDPE) Fence Pales - Round TopFrom: £16.86
Durable Multicoloured Fence Pales that will last for decades made from Recycled Plastic (HDPE) that does not rot. Use this to build fencing for early years, nurseries and schools in bright primary colours. Use with 100 x 100mm posts and 100 x 35mm rails. Graffiti easily removed with WD40 and ultra fine wire wool. UV stable colours to reduce fading. Rounded tops designed to ROSPA guidelines.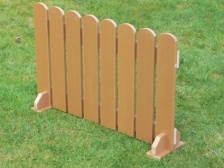 Picket Fence Panels Recycled Plastic WoodFrom: £155.00
Lightweight, easy to install, maintenance-free recycled plastic picket fence. Ideal for fencing off play areas, lawns, gardens and driveways. 25 years guaranteed.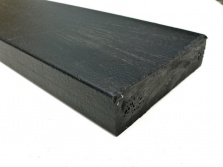 Recycled Mixed Plastic BATTEN FENCING PALE Profile 100 x 25 Square topFrom: £6.35
British Recycled Plastic 100 x 25 fence Pales. Available in various lengths to suit and two colours. Will not rot and can not be kicked through. We advise using them with 100 x 35 rails.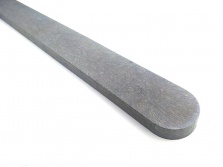 Recycled Mixed Plastic Fence Pale with Round Head 60 x 20mmFrom: £3.18
Splinter-free, Weather Proof, Cost Effective. Available in Brown, Grey and Green and Lengths 600mm - 1500mm