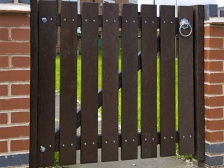 Recycled Mixed Plastic Picket GateFrom: £215.00
Recycled Mixed Plastic Gate. Available in Black or Brown and a variety of sizes. Does not rot or splinter. No maintenance and completely eco-friendly.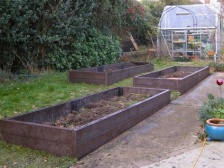 recycled mixed plastic raised bedsFrom: £194.00
Robust Recycled Mixed Plastic Raised Bed in Black or Nut Brown. Widely used in community allotments and educational institutions nationwide. A long life product with no maintenance headaches. Does not rot. Available in 3 sizes and three heights.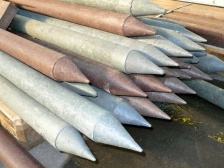 Recycled Mixed Plastic Round Post with Point DuctileFrom: £2.53
A recycled plastic fence post in mixed plastics. Wooden fence posts rot, need replacing with more materials and labour costs, not to mention the problems of fences collapsing. Put these recycled plastic posts in once and forget. They will never rot and never need preservatives. Ideal for agricultural and equestrian use.