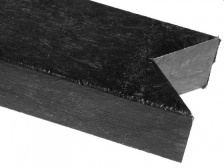 Recycled mixed plastic Lumber / Post | V-top / Birdsmouth | (W)140 x (D)100mm£42.14
Make birds mouth fencing from this rot free, 'V' top recycled mixed plastic profile. Install once and forget. Made to last a lifetime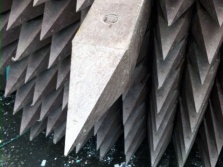 Reinforced Recycled Mixed Plastic Post with Point | 90 x 90mmFrom: £33.96
A robust Recycled Plastic Fence Post with Steel Reinforced Inner Core. 90 x 90mm with ready made point for easy installation. From 2 - 2.9 meter lengths. Unlike wooden posts recycled plastic will never rot or need any maintenance, painting or toxic preservative.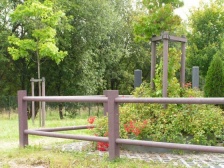 Recycled Mixed Plastic Paddock Rail, Crossbar 80mmFrom: £27.72
Strong, sturdy maintenance-free Paddock Rail Crossbar. Ideal for external use as this product will not rot. 25 years guaranteed.