Back Gate | Plastic Wood| Recycled PlasticFrom: £142.50
This Recycled Plastic Back Gate does not splinter, crack, warp or rot. 100% maintenance-free. Available in 4 different colours and sizes.


Band & Hook Hinge Kit | CrankedFrom: £19.00
Large Cranked Hinge Kits for Gates and Doors.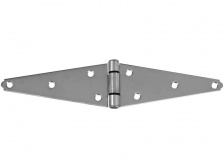 Butterfly Hinge for Bi-fold Gates£22.27
Ideal for bi-fold gates on domestic, school and commercial properties.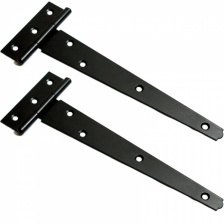 Lite Tee HingesFrom: £6.74
Available in 10" & 14", and a Black Epoxy Coat or Galvanised Finish. Ideal for Kedel's Recycled Plastic Products.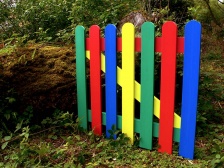 Multicoloured Plastic Picket Wood Gate | Recycled PlasticFrom: £122.08
Multicoloured Coloured Gate to match our Multicoloured Plastic Wood Fencing. Constructed using matching flat or round top pales and Z frame back. Brightly coloured and highest level of UV protection - minimal fading over time.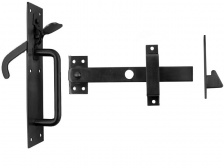 Suffolk Gate Latch£15.05
Ideal for back gates and side gates. Available in Galvanised & Black Epoxy coatings.