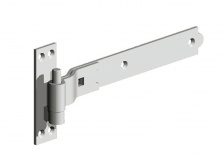 Band & Hook Hinge Kit | CrankedFrom: £19.00
Large Cranked Hinge Kits for Gates and Doors.


Brenton Padbolt | Gate BoltFrom: £3.88
This Brenton style Bolt is coated with epoxy black to produce a hard, chemical and solvent resistant finish that will withstand all weathers. The 8 inch x 1/2 inch steel bolt is ideal for gates of all kinds.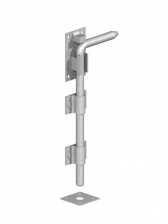 Garage Drop BoltFrom: £9.89
18" Garage Drop Bolt for secure locking and prevention of movement from post or gate. Ideal for entrance gates to driveways and car parks for both domestic and commercial properties.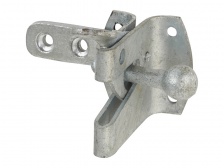 Popular with agricultural fencing and gate accesses on public footpaths.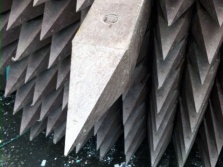 Reinforced Recycled Mixed Plastic Post with Point | 90 x 90mmFrom: £33.96
A robust Recycled Plastic Fence Post with Steel Reinforced Inner Core. 90 x 90mm with ready made point for easy installation. From 2 - 2.9 meter lengths. Unlike wooden posts recycled plastic will never rot or need any maintenance, painting or toxic preservative.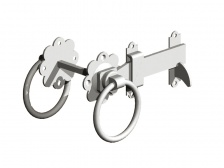 Ring Latch | Galvanised | Gate Lock£14.17
Ring Latch lock for side gates, field gates, public access entries, external doors and driveways.